New updates on Pokemon Go Niantic Redeem you should know
Pokemon Go is a fast-growing game that has established itself among gamers worldwide. With a revenue of $1 Billion in 2021, Pokemon Go numbers keep growing immensely. This means that the more people continue to learn and use Pokemon Go App on iOS and Android devices frequently, the more they must introduce new updates to make the Pokemon Go game more engaging. At the same time, Pokemon Go users need to understand how to redeem the Niantic Pokemon Go redeemable and claimable codes. And while numerous methods can effectuate the process based on the device or technique you choose, you might be caught up in the mix of which one to implement to utilize the rewards fully.
Fortunately, this piece will uncover new Pokemon Go updates and how to redeem the Niantic rewards to make the most of the game. Further, you'll learn Pokemons you should watch out for to become the best trainer. So without further ado, let's get started.
What are the new updates on Pokemon Go?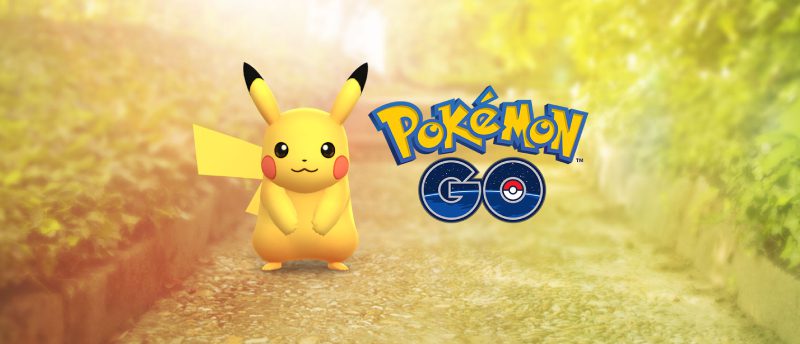 Pokemon Go constantly develops to ensure manufacturers and gamers have a touching point. This is meant to make the game more exciting and appreciated by users worldwide. That means that you should constantly expect constant changes and development.
So what are the new Pokemon Go updates? Let's find out.
1. Niantic released the GO battle league: Rising Heroes update in February
February saw a massive development on Pokémon Go, as Niantic defied all odds and produced Go Battle league famously dabbed, rising heroes. The update comes with exciting features that transform the game's battle capabilities. This provides a platform for all Pokémon Go gamers worldwide to pick their battles and go to war with each other. Additionally, you can get special rewards as you progress through the game. So explore the update and participate in tournaments and themed cups available on this update.
2. The launch of Pokémon Go tour: Hoenn – Las Vegas
Hoenn was also launched in February with a precise aim to improve the game and equip players with new features and capabilities. With this update, users can identify and catch exclusive pokemons, which is rarely easy. To make it better, the launch was started in Las Vegas, which gave it a real-world touch to improve its interactiveness. You can now explore significant landmarks, and you will likely secure exclusive pokemons.
3. Niantic released version 0.265.0 of Pokemon Go
The March release of Pokemon Go version 0.265.0 saw worldly appreciated bug fixes and advanced game management. It provided a way to assess players by checking their moods and knowing the right moves. Furthermore, the "Mega Evolution" feature was also transformed, making it straightforward for gamers to have more energy. While this was a great addition to the game, there's still more to come.
4. The release of an updated App icon to commemorate the season of Rising Heroes
The launch of the rising heroes event came with a dedicated update on the Pokémon Go icon to mark the continuous improvement process. The logo has been transformed and made more fierce than earlier on to match the heroic theme to match the current season. So if you still need to check it out, evaluate what it represents.
While these are some current updates, you should know about them. It's essential to keep on reviewing and refreshing the Pokémon Go hub and blog to be among the first to get their latest update. Equally, you can constantly visit the Google Play Store or App store and see if there's any update.
How to redeem Pokemon offer codes in Niantic Pokemon Go?
After playing Pokémon Go for a considerable amount of time, it's only fitting that you get to redeem Pokemon available Niantic bonuses based on your achievements in game. Niantic distributes codes that supply things required for capturing, coaching, and increasing user experience.
Before, these gifts comprised HP items, berries, and Pokémon-catching balls. But, with select Niantic-allocated codes, gamers have been able to find uncommon Pokémon too. This section will help you identify ways of collecting your bonuses. So stick around to find out more.
How should Pokémon GO players redeem codes in game?
Pokémon Go always allows users to secure redeem codes to redeem items and limited supply or redeem sponsored offers during special events and partnerships. Some redeemable free items include lure modules, Poké balls, lucky eggs, etc.
Here's a breakdown of how to redeem sponsored offers using Android devices:
When you can see the map view, click the menu button.
Once that is done and dusted, tap on the shop section.
In the relevant text area, insert the deal redeem code.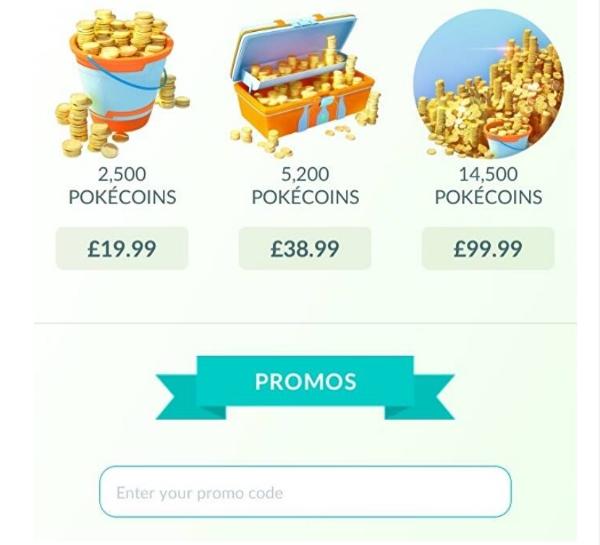 Afterward, you must only select "redeem" to complete the process.
From there, you'll see free items included in the inventory.
To start, you must head over to the Niantic link from the Pokemon Go website.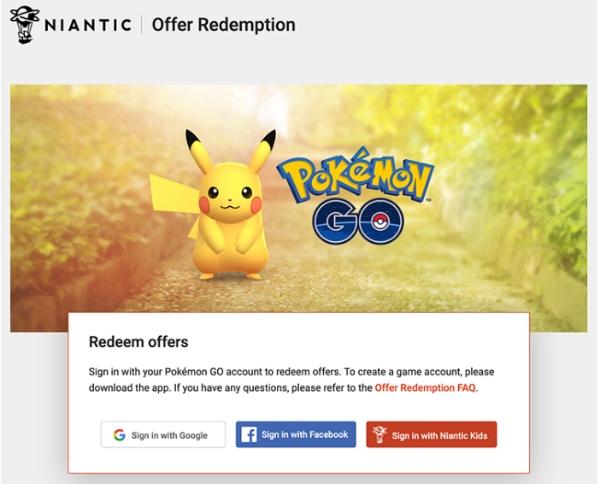 Then, using your Pokémon Go account information, log in game to proceed.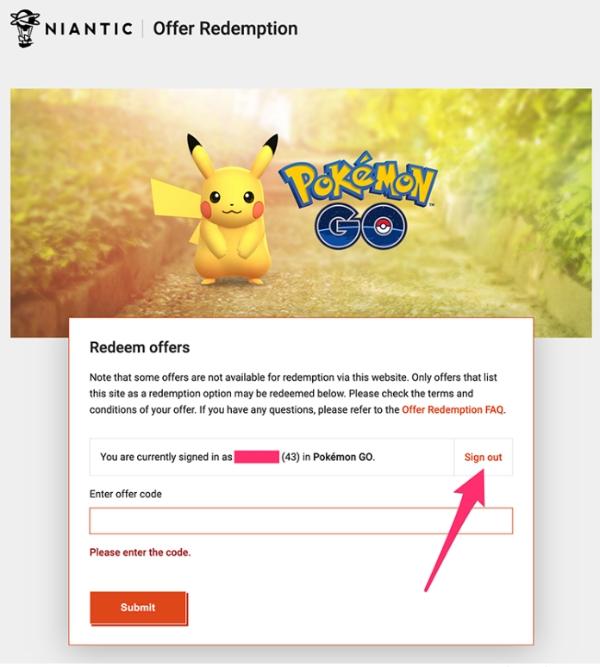 Next, enter the relevant code provided.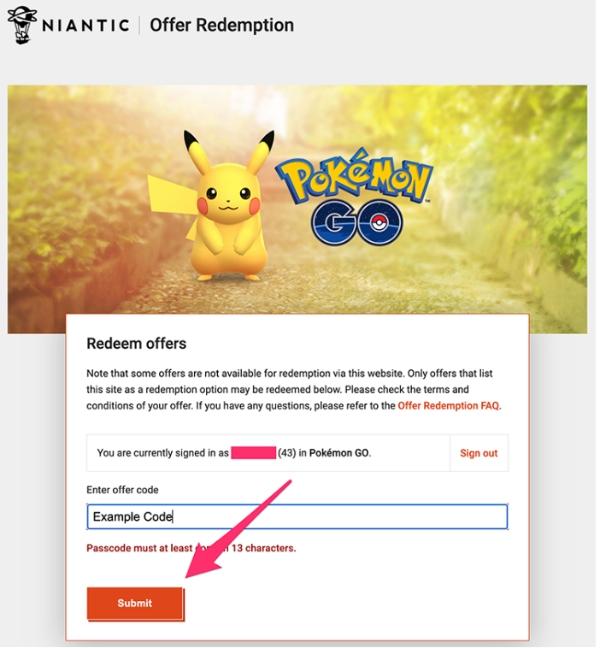 And there you have the promo code; the free items will be displayed for use.
What about Redeeming the offer using PTC accounts (Pokemon Trainer Club)
Users with PTC accounts can now not redeem Pokemon offer codes on the Pokemon Go web. If you log in Pokemon Go with PTC accounts, you may link another registration service to your profile and save the promo code through that Pokémon Trainer Club account.
Important Note: Kids owning PTC accounts on their iOS devices cannot currently redeem offer codes. However, Android devices users can head to the shop with PTC accounts to secure redeemable offers.
Can Apple ID users redeem the active codes?
Unfortunately, those who connect to Pokémon GO on an Apple ID can not redeem Pokemon offer codes online. If you sign in through an Apple ID, you may link an alternative login service to your profile and receive your offer codes through the mentioned account.
Pokémon Go rare Pokemon locations
Just by its name, rare pokemons are simple pokemons that cannot be identified easily by Pokémon Go gamers. That said, scarcity provides value, explaining why every gamer aims to come across these pokemons.
It's almost impossible to secure these pokemons as they usually have specified areas in which they reside. Unless you have a sort of "cheat code," like Spoofer Go, you may not quickly identify them. Some of the most prevalent rare pokemons are, Zapdos, Mewtwo, Charizard, and Articuno.
To know where such rare pokemons are located, you'll need to be adventurous and visit places such as hidden caves and Islands, and hopefully, you'll find some. Alternatively, the time and weather may also hint at how likely you are to find rare pokemons.
Where are the rarest pokemon found?
There are numerous rare pokemons found around the world, but for this section, we'll focus on the key ones. Here is a breakdown of some rare pokemon as well as where they can be found:
1. Armored Mewtwo
Armored Mewtwo is an incredibly rare pokemon that can only be secured through trading. It is the only rare pokemons that have individual states, including moveset. This is because Armored Mewtwo is a particular attire version of the Gen 1 legendary that was previously accessible in 5-star raids from 2019 10th, July through July 31st.
It has only reappeared once because since the occasion, in Feb 2020, for the Pokémon Day 2020 events. Armored Mewtwo hasn't been seen since then, and there's no indication of it returning.
2. Rotom
Although Rotom possesses six phases, only two have seen existence in Pokémon Go. If you couldn't capture them within their limited theatrical releases, the only method to get Rotom is to trade with another gamer. Initially, Wash Rotom was accessible to gamers who obtained a Go Fest 2020 pass to photobomb their Go Snapshot photos.
Nonetheless, it became accessible to all users at the Sixth Anniversary celebration in 2022 as the grand prize for accomplishing the scheduled investigation challenge. The second release saw the emergence of Mow Rotom and was only accessible to players in Berlin. Of course, the restriction was subject to change, but it needed time and patience.
3. Salandit and Salazzle
Due to their scarcity, these rare pokemons are also well-liked and sought after by millions of games. You'll need to go to war against the TeamGo leader to get them, which means a fate with mysterious components. The best way is to target a 12-kilometer egg, classified as tire three.
4. Kecleon
Kecleon is another incredible species on Pokemon Go which was brought into existence in Generation III. It comes with an excellent capability known as "color change," which helps it match the previous move you attacked it with. Even though it's unpredictable, it has balanced stats to ensure its defensive and attacking mechanisms are aligned perfectly. If you want to catch them, check out from route 119-121 and see if you are lucky.
How to catch rare pokemon with Spoofer Go?
Catching a rare Pokemon is a daunting task that can be directly compared to gambling. It might look easy, but you'll have to try repeatedly until you finally get it right.
However, all this can change quickly if you use a reliable spoofer like Spoofer Go App. Spoofer Go provides users the ultimate opportunity to identify pokemons and capture them from the comfort of their homes. It makes the game more engaging as you can exploit its full potential.
With Spoofer Go, you can virtually visit any location and successfully hunt down rare Pokémons.
Here are Spoofer Go App features:
Users can quickly teleport without being detected
Helps check IV previews
Users can identify and secure rare pokemons easily
It comes with an inbuilt joystick control
Gamers can easily spoof locations without worrying about Niantic
You can collect pokemons remotely
Provides coordinates for gyms and PokeStops
Now that you know the Spoofer Go features, let's see the steps you need to follow to secure rare Pokemons: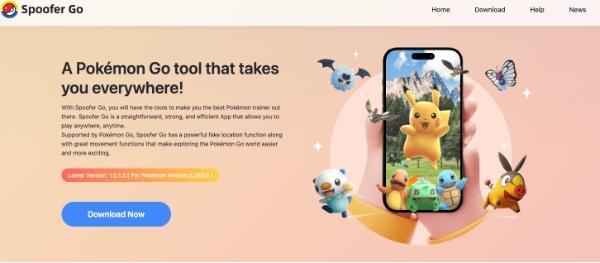 If you don't have Spoofer Go App, download and install it from third-party app stores, such as Panda Helper and Alt Store, or the official website, before moving to the next step.
Once you have it, you can launch it, enter the location you wish to change to and give it a few minutes to take effect.
Now that everything is set, you can teleport to new locations you wish to visit. However, if you're not confident about the places you wish to see, you can check out the popular locations feature and go through the 72 locations.
However, you'll need to cross-check your Poke balls and ensure they're enough to continue. Throw the poke balls at the Pokemon every time you come across them. While doing so, watch out for shiny Pokemons, as they're the prize.
Continue throwing the poke balls until you finally get secure a rare pokemon. If you want a better throw, you can head to the settings and click modify throw to catch rare pokemons.
You can see that by using Spoofer Go, you stand a chance of securing rare pokemons quickly. However, you'll need to be patient and not overdo it. You don't want to deplete your poke balls. More so, you don't want Niantics to notice an irregular activity.
Last word about Spoofer Go
Even though there are several spoofers, Spoofer Go is the best location spoofer out of all of them. It provides unlimited features such as the ability to preview IV, skip animations, and teleportation to have more opportunities within the game. Moreover, you can modify the settings to your preference, and it also avails Pokestops and Gyms, which makes it easier for users to secure collectible items. So try spoofer Go for a fantastic Pokémon Go gaming experience.
FAQs
Yes, Pokemon Go is a constantly evolving game, and as a result, there are always new updates lined up for gamers to experience. Among their latest updates, one that is most recognizable and appreciated by most of their users is the "Go Beyond" feature. This update ensured that trainers' levels went up to 50 from initially 40. Moreover, it availed new challenges, pokemons as well as outstanding qualities. As if that's not enough, they've also developed the "Mega Evolution," which grants pokemon exclusive power to revolutionize and gain complete control during significant challenges. This means pokemons can now receive special quests for the ultimate rewards. Moreover, Pokemon has lined up collaborations to showcase crossovers and special events to make the game more interactive.
Zacian still tops the list as the recent Pokemon to be added to the incredible list. It's a fantastic creature that symbolizes a wolf and carries a sword, primarily placed in its mouth. The character in question mainly features in Nintendo switch and is now one of the user-favorites on Pokemon Go. Additionally, nature holds immense power as it immerges a victor whenever it steps on a battlefield. Gamers like it due to its incredible signature move known as Behemoth Blade, which ultimately terminates opponents when they're at war. However, you can only secure this character through raids or special events, making it one of the most in-demand characters in Pokemon Go. Nonetheless, there might be a new addition soon, so watch when another update hits your notification section.