How to go anywhere in Pokemon Go iPhone 2023
Players worldwide use GPS location (Spoofering) hack software to play Pokemon Go without leaving their homes. And if you are looking for the best methods for how to go anywhere in Pokemon Go 2023 on Android and iOS devices, you have come to the right place.
Pokemon Go is the world's first famous AR interactive game, and as of February 2023, there were about 78.8 million active players. Pokemon Go is so famous mainly because of its;
Animated Series & Movies
Online Multi-Player Platform
World Affairs & Competitions.
Luring Continuous Updates of New Regions, Items, Pokemon, etc.
Unique playing concept; you have to walk physically to move your character's GPS location in the game.
However, one of the most significant demerits of Spoofer Go is that you have to get out of your home every time you want to play Pokemon game, even in bad weather conditions. And to make it worse, sometimes you have to walk miles or even go to another city/country to catch some Pokemon, which can be very expensive, time-wasting, and not physically possible for everybody.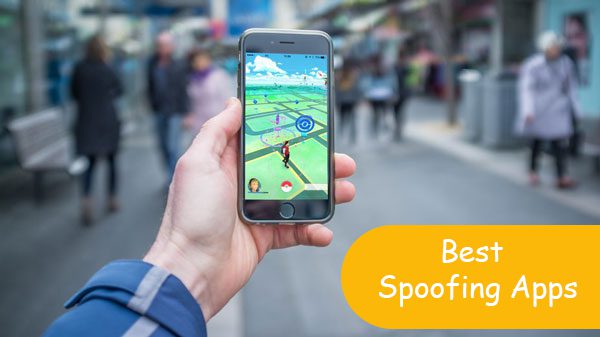 How can you go anywhere in Pokemon Go 2023?
As of 2023, many methods are available to spoof Pokemon Go GPS locations for iOS and Android devices, but not all have the same features and safety. And if you get caught during GPS spoofing, your account will get banned eventually. So, it is very critical to choose the right fake GPS App.
The 5-famous Pokemon Go Spoofing methods are;
Using VPNs:
As you already know, VPNs can change IP addresses, but spoofing need to fake GPS location of mobile, and for that, you can install a VPN with a GPS spoofing function [no Jailbreak] or install a separate GPS spoofing App [ requires Jailbreak ].
Hacked game versions:
These are made by hacking real Pokemon Go games, offering change location spoofing and many other advanced features. These don't need any jailbreaking of your iOS device. Some famous examples are Spoofer Go, iPogo, etc.
Using LBS spoofer tools:
In this method, Spoofer Tools, like iAny Go, are installed on the PC, and then iPhone is connected to the PC using Data Cable or Wifi. Then you can change the location in PC spoofer Tools, and your Pokemon Go location on iOS devices will be spoofed. No Jailbreaking is required in this process.
Via PC managing tools Apps:
In this method, you can find fake GPS spoofing tools in your computer assisting software like iTools, 3uTools, etc. You must connect your mobile to your PC and then change the location on the fake location app.
Using Cydia fake location Apps & Tweaks:
In this method, iPhone is Jailbroken, and Fake GPS Apps are downloaded from third-party App stores like Cydia. It is a very complex process.
What is Pokemon Spoofer Go on iPhone?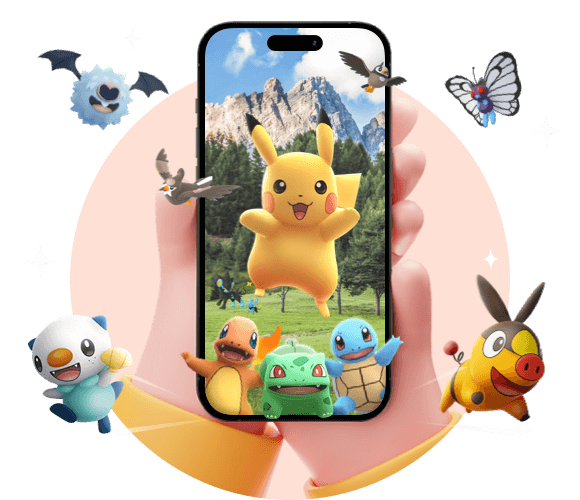 Spoofer Go is one of the safest Pokemon Go change location cheat Apps. Technically, it is made by adding cheat coding in the original Pokemon Go game to make a new hacked version game that works just like the original, but it allows location spoofing and other cheat features.
One of the best parts about Spoofer Go is that you don't need to Jailbreak your iPhone, it works with all old & latest versions of iOS, including iOS 16, and is free.
Additional Features of Spoofer Go
Other methods like VPNs and LBS GPS tools only allow location spoofing. In Contrast, Spoofer Go is a one-pack solution for all your Pokemon Go needs because it has tons of advanced features besides location spoofing, like;
IV-Levels Checking:
You can check any Pokemon IV-Levels before catching them.
Release Catch:
If you don't like any Pokemon, you can release them after the catch.
Auto-Catch:
Using this function, you can sit back, and Pokemon will be captured automatically.
Spawn Booster:
This function will increase your chances of getting more spawns of rare & legendary Pokemon.
Help in Evolution:
The app will help you collect stardust that you can use to evolve your Pokemon.
Assist Pokemon Capture:
With Pokeball Throw Angle modification and Pokemon Freezing, you can capture any Pokemon easily.
Team-Rocket Beating:
With this feature, you can win from Team Rocket members in just one hit, and it will not only save your time but also help you level up faster.
Skip Animation:
If you don't want to watch long & tedious animations of Pokemon hatching, capturing, & evolving, then this feature can help you skip all of them.
Search Pokemon:
If you are looking for a specific Pokemon, you can use this feature to see all the nearby Pokemon in a list form and click on it to go near them. Using this feature, you can also see nearby Pokestops & Gyms.
Auto-Inventory Clean-up:
If you don't want your inventory to get full, especially when you need it most, then using this feature, you can add the items which, once exceeded the limit, will get deleted automatically and keep your inventory empty all the time.
How to download Spoofer Go?
You can download the Spoofer Go app from their Original Website in 3-ways;
By downloading Spoofer Go Installation File – [ Need to Solve the Certificate Yourself, which requires exceptional computer skills ]
Via Altsotore – [ Computer Needed ]
Via Panda Helper, third-party App Store – [ No computer needed ]
We recommended using the Panda Helper method because it is straightforward, doesn't need jailbreaking iOS, and has no demand for a computer.
You can install the Spoofer Go app via the Panda Helper method by following the below step-by-step guide;
First of all, go to Panda Helper's official website.
At the start of the page > Click on "iOS Download."
A new window will appear; see at the end and Choose "Free Version" > and then install the "Free Web Version."
Afterward, go to iPhone Settings> click on Profile Download > find & click on Panda Helper > then at the top left corner, click on "Install." You may be required to enter the password.
Finally, Panda Helper should be installed and visible on your Homescreen > Launch it > and search for Spoofer Go & install it.
Note
"Make sure you uninstall the original Pokemon Go game before downloading Spoofer Go. However, Panda Helper also allows you to make a copy and install Spoofer Go while keeping the original Pokemon Go game."
How to go anywhere in Pokemon Go with Spoofer Go?
Spoofer Go allows you to spoof your Pokemon Go character location in 5-ways, such as;
Via Entering Coordinates
"If you have specific Longitude & Latitude Coordinates of a Particular Location and want to go there, then the 'Location' feature of Spoofer Go is for you."
Open the Spoofer Go App > and select the "Menu icon," which should be located on the upper left side.
A list will open from the left side > find & select "Location."
A new Pop-up window will appear with an Inquiry Bar, where you can enter your preferred coordinates.
See below the "Inquiry Bar"; there will be 2-options;
Teleport to Location: Choose it if you want instant location changing.
Walk to Location: Choose it if you want to walk there slowly at your desired speed.
Via virtual Map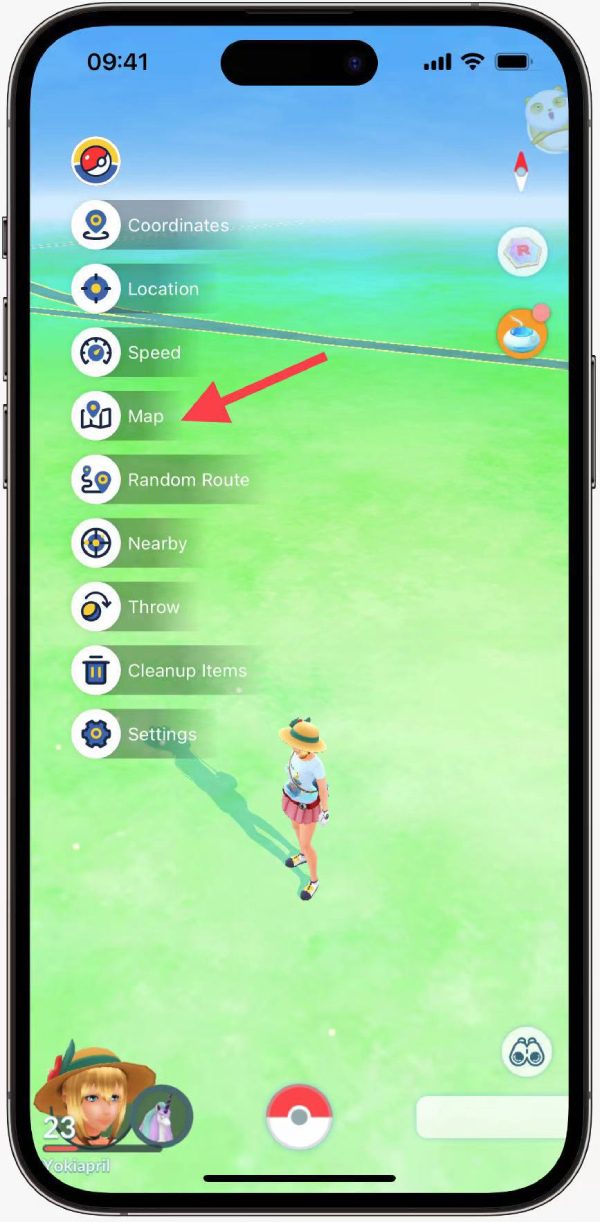 "If you want to see all the Pokemon, Pokestops, Gyms, Trainers, and other stuff exactly on which street they are in a visual form, then this Virtual Map feature is for you."
First, open Spoofer Go app > and then go to its "Menu."
A long list will appear > Pick "Map."
A visual map will appear, which you can zoom in or zoom out. You can click on anything like a Pokemon or Trainer from this Map, and your Pokemon Avatar will move near to that automatically.
Via virtual Joystick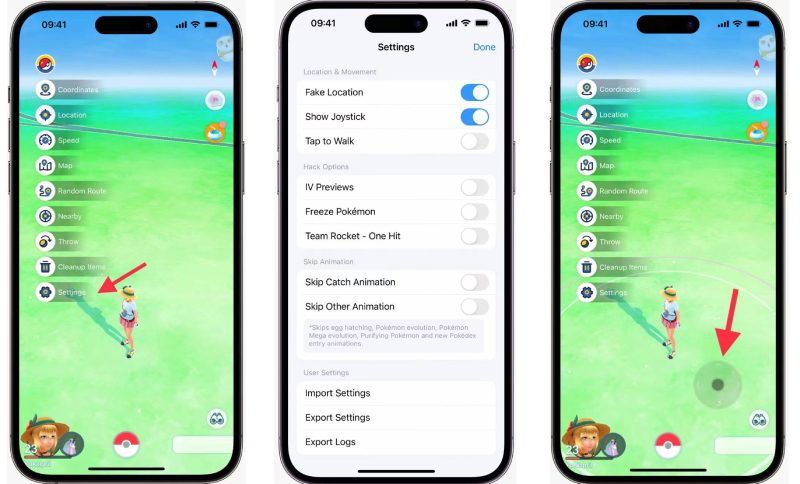 "If you want to move short distances in a certain area but don't want to get out of bed, then you can use the Spoofer Go Virtual Joystick feature."
First of all, open Spoofer Go "Menu."
See at the bottom of the Menu List; you will see Setting; select it.
Now see the 2nd option, "Show Joystick" > switch it on. Finally, move back to the main game, and there you will see a joystick, which you can use to walk forward/backward/left/right.
Via Nearby Function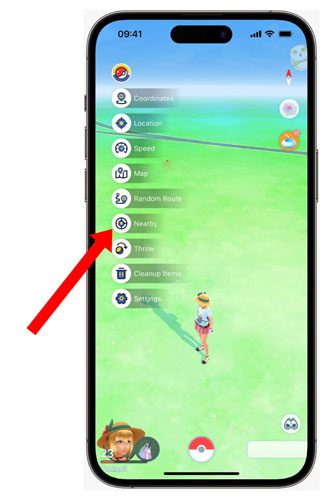 "If you are looking for a specific Pokemon, Pokestop, or Gym but don't have the time to search the whole area, then you can use this Nearby feature to get a list of everything near you."
Select the Spoofer Go app "Menu."
Now, click on "Nearby" from the given list.
By "Popular Locations" built-in List
"If you don't have any specific coordinates but want to go places with abundant Pokemon and trainers, then using 'Popular Location,' you can get the latest 70+ Hotspots suggestions from within the Spoofer Go app."
Start Spoofer Go App > and open the "Menu."
A list will appear > Go to "Locations."
A new pop-up window will appear > select the 3rd option, " Popular Location."
Afterward, you will see at least 70+ hotspots > choose any to spoof your Avatar location there.
Finally, you will be given Teleport or Walk choice; choose any speed according to your desire.